tr_globalIPv6 returns an RFC 4941 temporary address if one exists
Description
Without implementing ​PCP, there's no way to automatically tell an upstream firewall to open a port to the host with IPv6. Because of this, traffic over IPv6 will only flow if the host is directly connected to their ISP, or if users manually update the IPv6 firewall rules on their routers.
Transmission announces and listens on the host's temporary address, instead of its public address, as per ​RFC 4941. The problem is that this means that users behind a router with a firewall may have to update their firewall rules every day (​RFC 4941 § 5).
It looks like this is because tr_globalIPv6 calls tr_globalAddress, which in turn opens a socket to grab its source address. I don't know much about networking APIs, but would it be possible to query the host for its permanent unicast address, possibly using a platform specific method, falling back on the source address method if that's not possible?
Privacy Extensions enabled: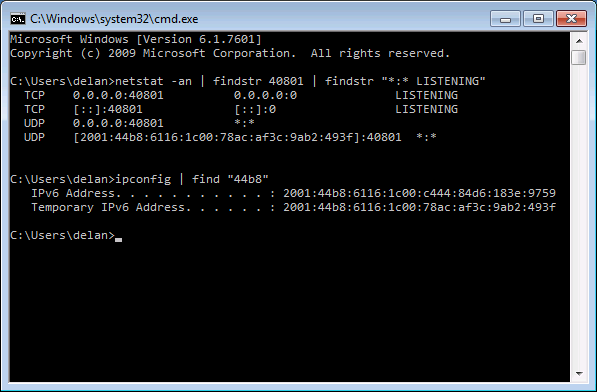 Privacy Extensions disabled: